We at Roses Life Women Center Foundation are fortunate to have a dedicated along with experienced Board of Directors to help in our mission(s) of 'Empowering Women of Today's Tomorrow". Through their expertise in the non-profit sector, academia, education, legal, finance, government, private enterprise, brand and social enterprise, the Board of Directors provides legal, financial and social impact oversight to Roses Life Women Center Foundation's projects and activities.
Roses Life Women Center Foundation is incorporated in Canada and must follow local regulations which means that we must have a Board of Directors. However, as a Canadian Non-Profit Organization with our Operations, the Boards of Directors work together to provide global recognition. Roses Life Women Center Foundation is maintained by a talented group of diverse and future-oriented leaders.
(Founder and Exec Director of Roses Life Women Center Foundation)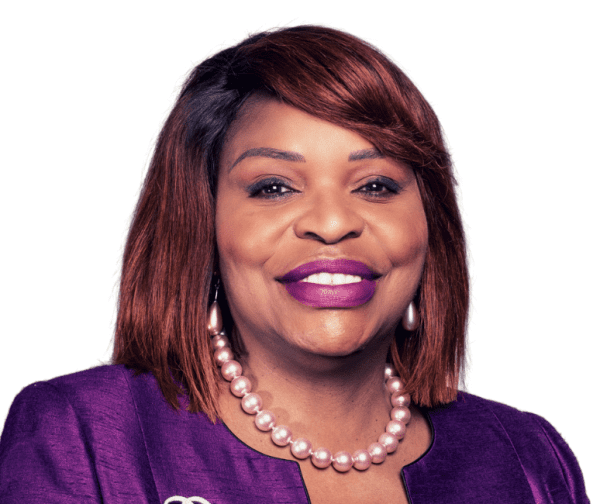 Rosemary Trish Mupambwa, a mother of three, an Author, Speaker, was a Fashion Model, former College Lecturer. She holds Degrees in Human Resources, and Sociology, Diploma in Social Work, Diploma in Business Management and Diploma in Criminal Psychology. A published Author of several books, her first book published called "Exhume or Heal: A Widow's Memoir, Getting Her Groove Back," available on Amazon.
Rosemary is a Certified Life Transformation and Relationship Coach as well as a Retreat Leader. Because of her passion to help women, she is the Founder and Executive Director of Roses Life Women Center Foundation. The Center's mandate is to give a voice to the voiceless. She continues to fight against Racism which is a silent pandemic affecting a lot of the BIPOC communities, by helping those affected by the Trauma from Racism find healing and courage to talk about their experiences. She has extensive experience working as a Domestic Violence Counselor and Mental Health. Her life experiences as an immigrant woman, a single mother, she now works with people that have gone through major life transitions that has caused them grief/pain/loss like widowhood, divorce, heartbreaks, and runaway partners to help them dismantle the chains of grief that kept them tethered to their self-limiting past.
As a Relationship Coach, she works with women to help them find love again and couples to help them to stay married especially those on the brink of divorce. As a speaker she has touched many women lives with her message of healing and building relationships.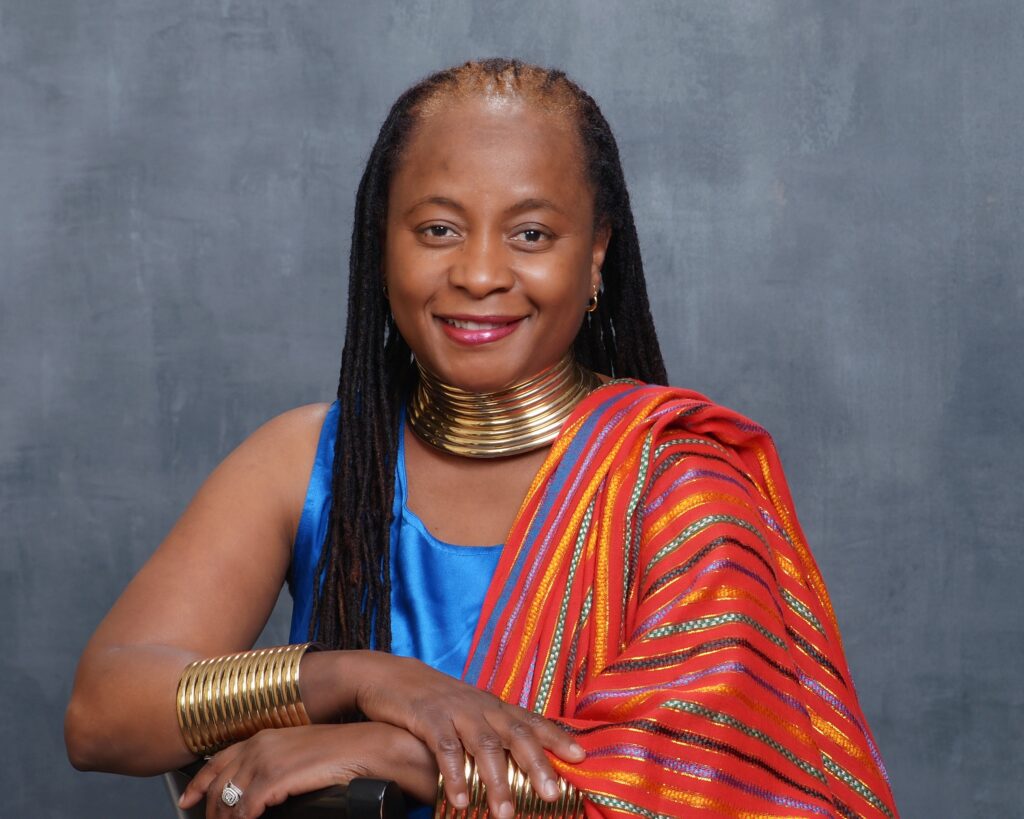 Maria Mbanga-Mazvimavi is a Women and Girl Child Empowerment Advocate, Community Builder, Leader, Philanthropist and Motivational Speaker. She is the Founder of Woman and Girls Arise Zimbabwe, Canada Woman and Girls Arise Foundation, Hope for Her Global and a Published Author. She has a podcast called Sisters Talk, Up Close and Personal with Maria where she interviews women from around the globe who advocate for women and girls' issues varying from Education, law and justice and women advancement.
Maria migrated to North America 23 years ago to join her family in Dallas Texas USA, and later moved to Canada. Coming from an Education background with teaching experience, Maria believes that Education is the door to freedom, offering a chance to a brighter future. She is a founding Board member for the International Childhood Cancer Charity USA. Maria is the past Vice President for Edmonton Multi Cultural Coalition. She served for Alberta Junior Achievement for five years. She is a Trustee Board member for Black Canadian Women in Action and an active member of the Women, Peace and Security Network and founding Board President for RosesLife Women Center Foundation.
(Vice-President of Board)
Denise Mudahy is a digital marketer with 27 years of experience as a Registered Nurse. She has a passion for helping people and is now using her skills to help RL Women Center reach its goals. Denise has a strong background in healthcare and understands the importance of people care.
She also has a deep understanding of the digital marketing landscape and how to use it to reach the right people. Denise is an expert in content marketing, SEO, and social media marketing. She is also well-versed in analytics and data-driven marketing. Denise is a creative thinker and is always looking for new ways to reach her client's target audiences. She is a great asset to any team and is always looking for ways to improve her skills and knowledge.
(Financial Advisor & Fund Raising)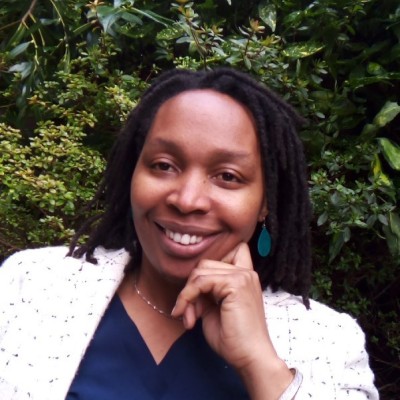 Grace Vela immigrated to Canada at the age of 8 with her parents and siblings to the city of Toronto, from Zimbabwe. She completed her undergraduate BSc in Economics at the University of Washington, in Seattle. She returned to Zimbabwe to complete her honors thesis and worked there in 2005. She worked in progressively senior roles in Canadian banking servicing clients in all sectors including commercial banking and investments. She had served on various community boards in both BC and Alberta. She currently runs You Deserve Grace, a platform of services she can provide, including financial coaching, travel planning, and real estate management in both Zimbabwe and Canada.
(Treasurer & Project Advisor & Board Member)
Basil is the co-founder of BAOS System Consulting Inc. a Calgary based Microsoft Partner that specializes in ERP implementations and support for the Oil and Gas sector.
As a Senior ERP Project Manager, Basil has implemented ERP projects in Africa and North America.
He has over 18 years of Project Management experience in various industries such as Insurance, Banking, Software Development, Mining and Oil and Gas. Besides the IT company, Basil is also the director of other enterprises that span multiple industries including, Logistics, Agriculture, Real Estate and Hospitality. He is a Project Management Professional (PMP) and holds an MBA from the University of Athabasca.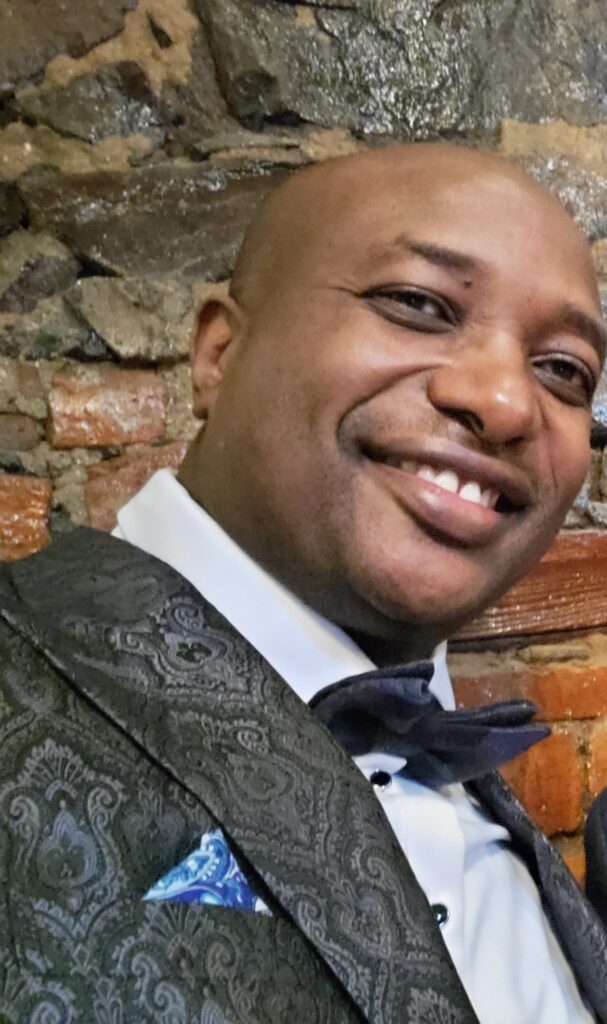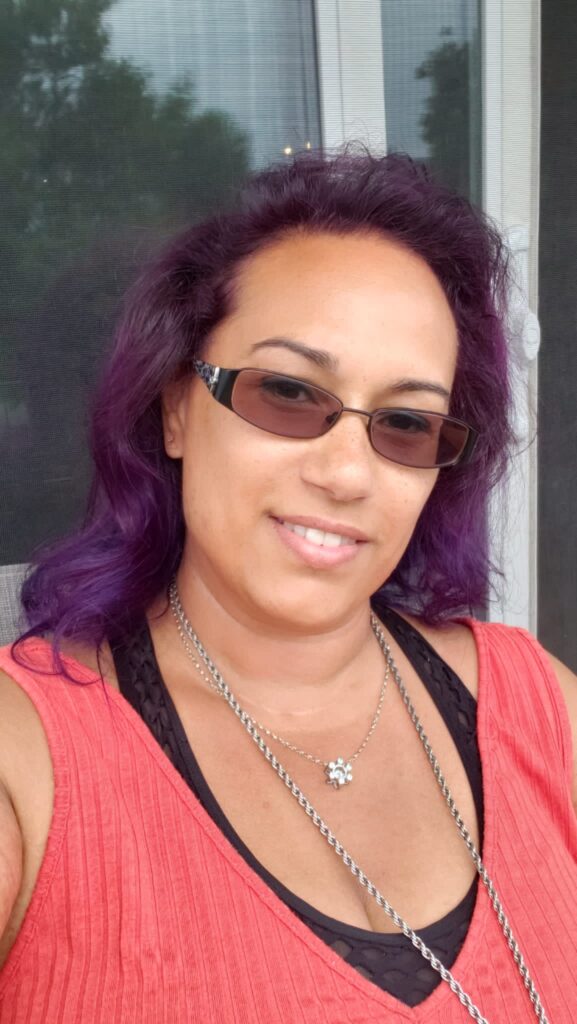 Suzen Lawlor Bey is a creative artistic person. She has years of experience working with yarn. Mostly crocheting that she learned at a young age from her mother. As an adult she learned the basics of knitting.
Along with that she has done other craft projects including jewelry, home decor, sewing and nail art. She currently lives in Penticton B.C and i always excited to try new things and expanding her creative knowledge.
Born and raised in Zimbabwe. Founder of CELYN ROZE INC Canada, the first Black Woman to start her own shoe line. Ropa Mupambwa is a fashion designer and founder of CELYN ROZE. CELYN ROZE was founded with a mission to provide five heel height options. For people to discover who they are and exactly makes their inner confidence explode. She encourages people to express their fashion style through colored shoes and accessories.

Ropa believes that you are beautiful in any shoe of any heel height you wear. You ought to be confident and also embrace the heel height you can walk in. She aspires to change the Shoe Industry one heel height at a time.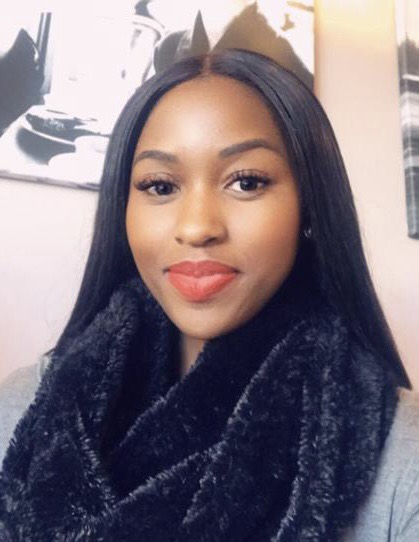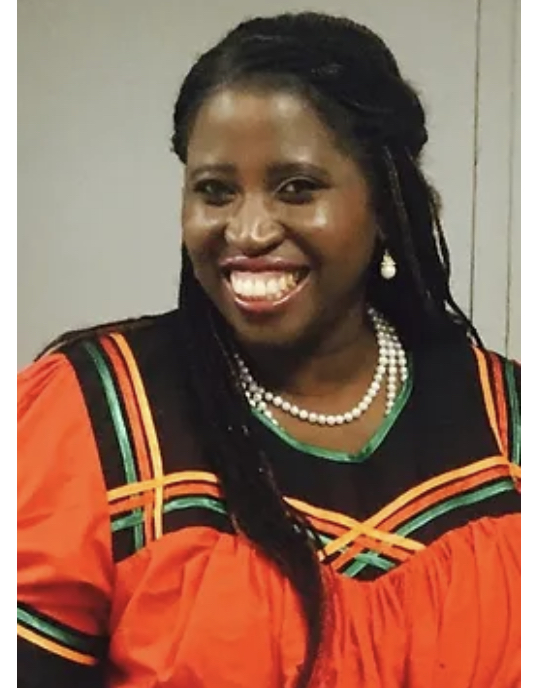 Bridget Ingram was born in Zambia where she did her Registered Nurse training and worked in her Profession for 10 years in various hospitals and clinics before migrating to Canada . She migrated to Canada in 2000 where she challenged The Registered Nurse Exam and started working in Nursing Homes, Hospitals and Home Care services in Alberta from 2003 to 2013 when she moved to British Columbia where she has worked in Nursing Homes and Hospital.Bridget's love for the Elderly led her to study Gerentology. She advocates for mental health hence works in Psychiatry. Bridget is passionate about education for all that is why she has helped many children to gain an education . She is founder of Higher Hands of Love International Ministries Canada and Higher Hands of Love International Zambia and co Founder and President of Africa Ubuntu Association- Okanagan . Bridget is also Passionate about community and getting people together. She is a recipient of Mwape Peer Award for her great community service both in Canada and Zambia . She is a Mother, Grand Mother and Wife. She has 5 children of her own. 2 of which live in Zambia and three live in Canada and has many countless children in Canada and all over the world that she says God has given her. Bridget also sits on The Board of Directors of BET of Zambia .
Ruvimbo Natasha Mupambwa is a Registered Nurse, Interior Stylist, and Content creator and is the CEO and owner of Tash Designs. Tash Designs is an Interior design and Home staging company that works with clients across Canada and the USA. Natasha has worked with numerous clients to help them showcase their lifestyles and personalities through design. She also works on commercial projects and has designed Nail salons and Restaurants. Natasha has collaborated with Real estate investors to transform old homes into brand new and also set up short-term rentals. Ruvimbo brings her Entrepreneurial Skills, Social Media experience, and flare to the Center.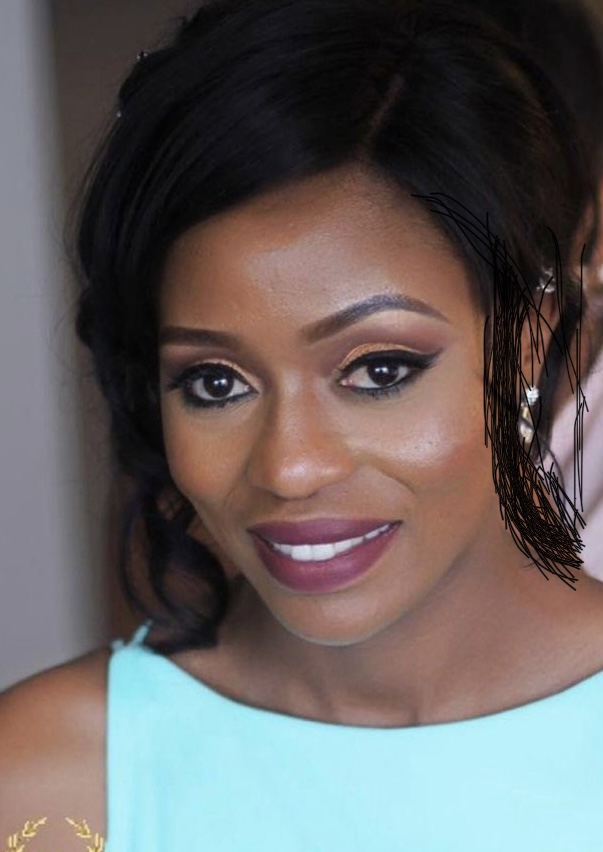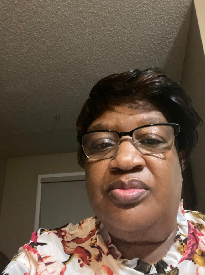 Mabel Muchirahondo is a mother of three children and 14 grandchildren. Mabel is passionate about her faith and is a born-again Christian. Mable brings in Secretarial Practice skills, Bookkeeping and Accounts. She has worked in the Health Care industry and is certified in the Food Safety Basics.
Mabel is also completed courses as a Wedding Consultant and interior Decor with Stratford Career Institute. She loves baking cooking, Baking, walking, reading, knitting, and crocheting. She is a Life Skills Coordinator and just loves transforming people's lives.
Simbarashe Emmanuel Basvi (REVD)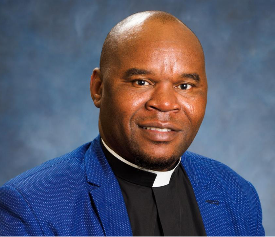 Holds a Master of Transformational Development, (MTD), Eastern College of Australia (School of Theology), Master of Arts Development Studies, (MADS), Midlands State University, Zimbabwe, Bachelor of Arts Honours Religious Studies, (HRS), University of Zimbabwe, Zimbabwe, a Diploma in Religious Studies, (DRS), University of Zimbabwe, Zimbabwe and a Diploma in Pastoral Studies and Theology, (DRPST), Bishop Gaul  Theological College, Zimbabwe Rev Simbarashe Emmanuel is a seasoned Anglican Priest who is well-spoken, strong leader,  capable of administrative oversight and an effective educator who leads the Church of God and the  community at large in any capacity according to the will of God and in fulfilment of my calling in line with the Five Marks of Mission which resonates with the mission of Christ: "proclaiming the Good News of the Kingdom of God, baptising and nurturing new believers, responding to human needs by loving service, transforming unjust structures of society and safeguarding the integrity of creation". The world is his parish.
His passion is in Church Growth, Pastoral Care, Contextual and Practical Theology, community Development and Transformational Development. He is an ardent team player and is very passionate about Community Development. Rev Emmanuel is comfortable communicating with all ages and sorts of people in a sensitive, friendly, and approachable manner.
Dr. Jestina F. Kusina PhD.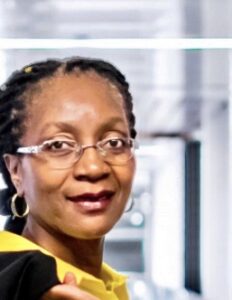 Canadian National Pharma Group Inc (part time/- consulting) Health Canada – Approved Responsible Person in Charge (RPIC).
Quality Assurance & Regulatory  Compliance Manager/Development of SOPs for facilities importing and distributing APIs, Drugs and NHPs.
Maintaining Establishment Licences, Precursor Licences and GMP Site Licences. Approving and review of Quality Documents, protocols, specifications before product release for sale Participating in Health Canada Inspections and responding to issues arising during inspections.
Perform GMP training of staff and qualification of suppliers and service providers as well as clients Product Formulations and NPN Applications/Registry.
Research Cannabis Act & Industrial Hemp – regulations and requirements for Licensing. Currently she is working as a consultant to companies seeking to be  licensed for operations under the new Cannabis Regulations.
Dr. Jestina F. Kusina PhD. has worked with many individuals of culturally diverse backgrounds, has a wide international reach. During her free time she gardens in spring and summer and makes natural perfumes in winter.
AWARDS
– 8 travel awards to present papers at international workshops and conferences.
– 3 scholarships for professional development training at international institutions.
– Staff development fellowship for PhD studies at University of Minnesota, Minnesota, USA.
– Overseas Development Authority for MSc studies at University of Aberdeen, Scotland, UK.
– Cooper award for best student in Animal Science, University of Zimbabwe.
– University of Zimbabwe Award for best student in the Faculty of Agriculture.
Professional Training: Food Safety, Developing a HACCP Plan, BCIT, Burnaby, BC Graduate Diploma in Global, SIMON FRASER UNIVERSITY, Burnaby, BC
Animal Sciences, PhD, UNIVERSITY OF MINNESOTA, St Paul-Minneapolis, MN
Animal Nutrition, MSc, UNIVERSITY OF ABERDEEN, Aberdeen, Scotland, UK Agriculture (Hons), BSc Animal Science, UNIVERSITY OF ZIMBABWE, Mount Pleasant, Harare, Zimbabwe